If you want to buy iFixit tool kit while you are living in Vietnam, you have trouble in importing, or need the product immidiately, Maccare will help you.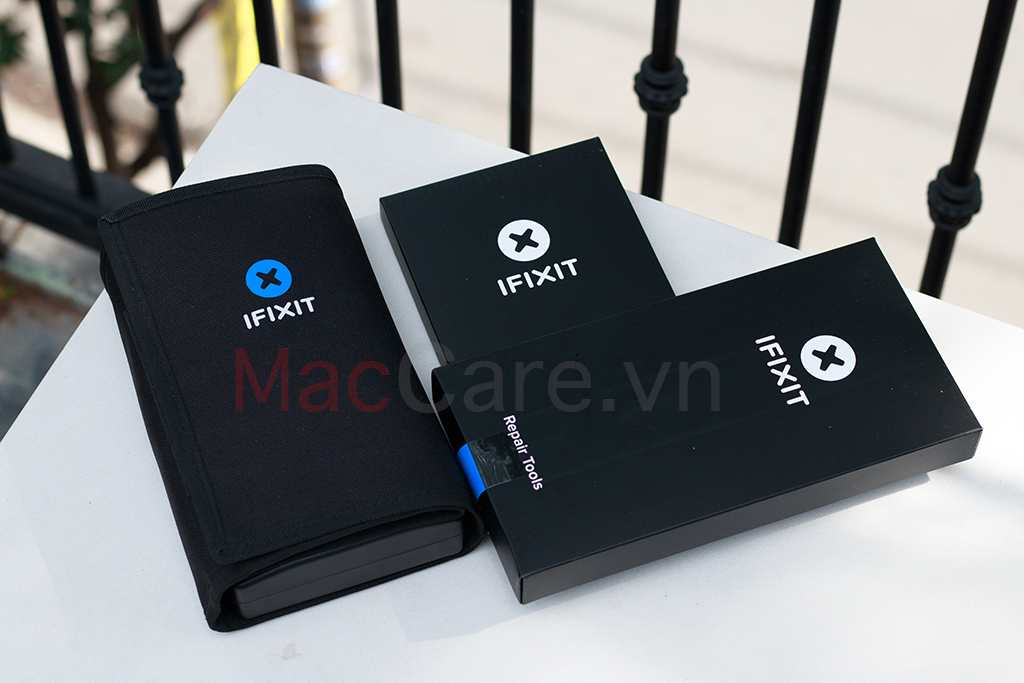 Maccare mainly import iFixit product like iFixit toolkit, Thermal Paste Acrtic Silver 5, Mac Parts and tool for repair. Most of the products are available here in Vietnam so you can order right away.
Nomally it takes 2 weeks or more to ship from iFixit to Vietnam, and you have to contact with a shipping company and pay before they ship for you.
But if the item you need to buy is available in our shop, may be you should consider to buy from our shop for some reasons:
– We have the bill – the evidence of buying product from iFixit, for ensuring that the product you buy from us is exactly imported form iFixit, not a fake product.
– Save your time: you do not need to work with importing service, you do not need to wait for a long time to receive your order.
– You can order and we ship to you quickly, if you stay in HCM city, you will receive within 1 day, 2-3 days in other cities in Vietnam
– You can see the item and pay when you receive.
– If you compare the price with the price listed in iFixit website you can see the difference, because iFixit does not have Authorized reseller in Vietnam, so the price can not be the same, when we buy and ship product to Vietnam, we have to bare some cost such as shipping fee in US, Tax in US, shipping fee to Vietnam, Tax in Vietnam, payment fee….
Below are some of iFixit product that available in our Shop
Spudger
iFixit Opening Picks set of 6
Mac Opening Wheel
Suction Handle
Metal Spudger
Beside we also have JCPAL product such as: macbook sleeve, keyboard protector, screen protector for macbook, iMac…
Please contact us via contact form or information below:
Maccare.vn – Care for your Mac
Address: 725/30/19 Truong Chinh Street, Tay Thanh Ward, Tan phu district, HCM
iMess, Viber: 0888.0888.05
Email: hotro@maccare.vn
Facbook: https://facebook.com/maccare.vn